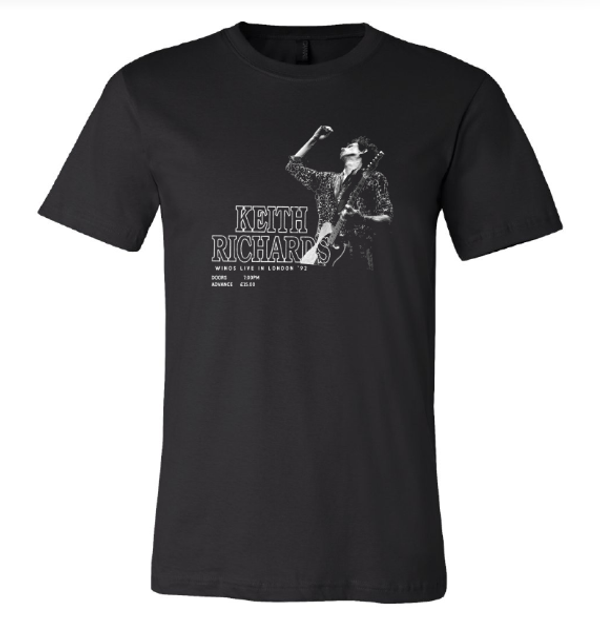 Winos Live in London '92 T-Shirt
A companion piece to Winos Live in London '92, which was released as part of the celebration of the 30th anniversary of Keith's celebrated second solo album, Main Offender.
Please note: This is a print on demand item. Please allow a few extra days for delivery. Print on demand items can only be returned in the case of damaged goods.