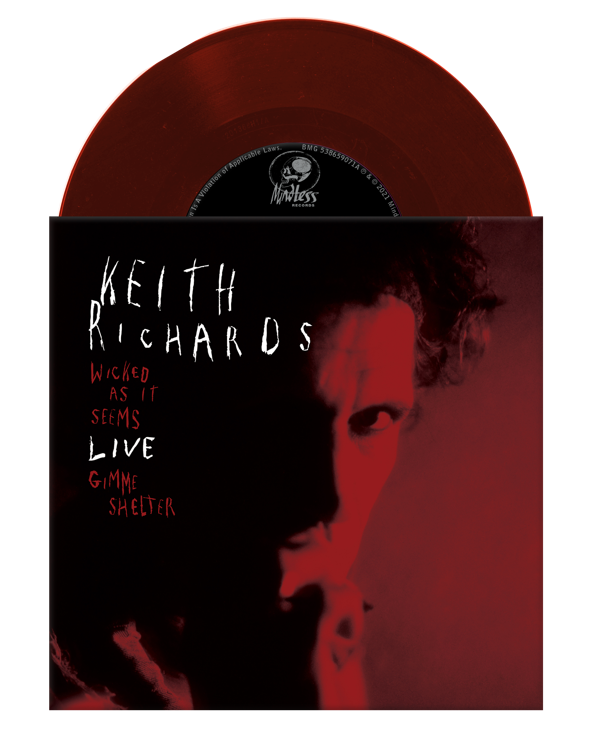 Wicked As It Seems b/w Gimme Shelter - Live Record Store Day 7"
Limited quantity remain of 2021 Record Store Day release
This is the original, limited edition red vinyl 7" single made for Record Store Day 2021. A very, very small number remain and we have them for you.
Recorded in December 1995 at the Town & Country Club, Kentish Town, London as part of the Main Offender Tour
Featured are a live version of "Wicked As It Seems" from the Main Offender album, plus a live version of the Rolling Stones classic "Gimme Shelter"
This single also includes sleeve artwork based on/inspired by the Main Offender album art.
Order yours in advance of the August 18, 2023 ship date.